Introduction of Shandong Lung Cancer Institute
Introduction of Shandong Lung Cancer Institute
Shandong Lung Cancer Institute was established in May 2020 with the strong support from Shandong Provincial Party Committee and Government and Shandong First Medical University. At present, it is composed of a number of clinical and scientific research departments, including Department of Minimally Invasive Oncology, Department of Radiotherapy, Department of Medical Oncology, Department of Thoracic Surgery, Image Center, Department of Pathology, Department of Nuclear medicine, Department of Biological Biostatistics, Medical Information Center, Central Laboratory, Principal Investigator Laboratories, Clinical Pharmacological Center, Phase I Clinical Study Center, and Journal of Cancer Research and Therapeutics (Science Citation Index). The Institute is mainly engaged in the basic research of lung cancer, clinical trials, achievement transformation and promotion, international exchange, and the research of big data related to lung cancer, focusing on the basic research, prevention, diagnosis and clinical treatment of lung cancer in all aspects.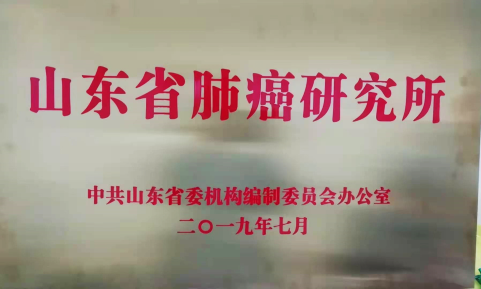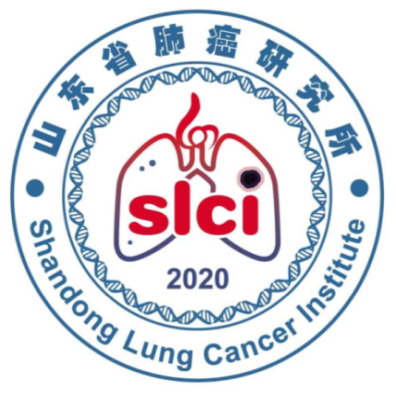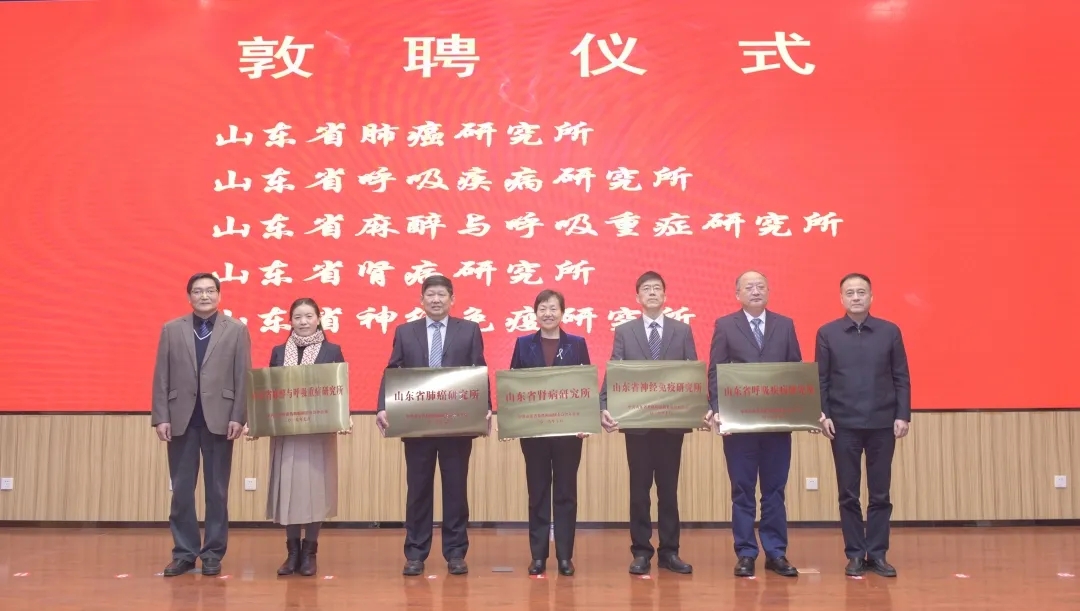 Professor Xin Ye, the director of Shandong Lung Cancer Institute, is a famous expert in the field of minimally invasive surgery in China. Professor Xin Ye is committed to the microwave ablation of tumors, especially lung cancer. As a domestic leader in the microwave ablation of lung ground-glass nodules, microwave ablation of early lung cancer, and microwave ablation combination therapy of advanced lung cancer, Professor Xin Ye initiated a number of multi-center clinical studies that were designed to treat lung cancer patients with microwave ablation. He has presided over the compilation of the first domestic monograph on tumor ablation therapy – "Therapeutics of Tumor Microwave Ablation", and the first international consensus of experts on tumor ablation therapy – "Expert consensus on Thermal Ablation for Primary and Metastatic Lung Tumors (2014 and 2017 Edition)". This consensus has become the main standard in the field of tumor ablation therapy and present great international influence. In recent years, he has published more than 100 papers in core domestic as well as international journals (more than 50 of them are included in SCI journals, and the cumulative impact factor is more than 120 points). He is the chief editor of 4 monographs and the chief translator of 1 monograph. He has undertaken 5 national and provincial research projects, including the National Natural Science Foundation of China, and won 1 second-glass prize of Shandong Provincial Science and Technology Progress. He was awarded the title of the fourth "National Famous Doctor" in China in 2020. Professor Xin Ye is the Head of the Lung Oncology Group, Tumor Ablation Expert Group of the Chinese Medical Doctor Association, the Vice Chairman of Tumor Ablation Therapy Committee, Chinese Anti-Cancer Association, the Vice Chairman of Ablation Committee of Interventional Branch, Chinese Medical Doctor Association, the Chairman-designate, Tumor Ablation Therapy Committee, Chinese Society of Clinical Oncology, the Vice Chairman of Respiratory Intervention Committee of Radiology Society, Chinese Medical Association, the Honorary Chairman of Lung Cancer Branch of Minimally Invasive Therapy Committee, Chinese Anti-Cancer Association, the Vice Chairman of Oncology Intervention Committee, Chinese Association of Research Hospitals, the Vice President of Shandong Anti-Cancer Association, the Chairman of Clinical Cancer Cooperation Branch, Shandong Anticancer Association, the Honorary Chairman of Oncology Interventional Branch, Shandong Medical Doctor Association, and Chinese Editor-in-Chief of Journal of Cancer Research and Therapeutics.
Shandong Lung Cancer Institute has 300 beds, services for more than 10,000 outpatients, 8,600 inpatients and 2,000 patients with surgery annually. There are more than 140 medical personnel and researchers. The institute has strong technical force and advanced equipment, with a reasonable setting. A variety of high-grade, precision and advanced medical technology platforms are used to prevent, diagnose and treat lung cancer, including the world's first whole-body new-generation dynamic PET-CT uEXPLORER, high-resolution computed tomography, high energy linear accelerator, intensity modulated conformal radiotherapy, digital subtraction angiography, magnetic resonance instrument and other advanced instruments and equipment. In addition to clinical research, the institute has also established the basic translational research and principal investigator laboratories to develop international advanced molecular diagnosis, targeted and immunotherapy-related research. At present, more than 20 clinical research projects and more than 20 basic research projects and translational research projects are under development, including the National Natural Science Foundation of China, Shandong Provincial Science and Technology Research Program, and Shandong Provincial Natural Science Foundation, with research funds of more than 4 million yuan. Central laboratory has the gene sequencing machine, fluorescence quantitative PCR, flow cytometry sorting type instrument, intelligent creatures image laser capture system navigator and microscope, laser confocal microscope, dynamic observation system of living cells, which can be routinely applied in molecular biology and cell biology research and provides technical support service for lung cancer research.
The overall mission of the Lung Cancer Institute is to build an integrated system of lung cancer research, give play to the role of science and technology, and promote the benign development of lung cancer clinical medicine. The Lung Cancer Institute focuses on "One Big", that is, relying on the big respiratory system to promote research on the big lung cancer type. The Lung Cancer Institute has "Three Key Points", including: (i) Relying on the cancer clinical trial center, carry out basic and translational research on lung cancer, and train clinical research talents; (ii) Technology sinking, service grassroots community, and build a number of special technical training bases; (iii) Follow the national strategy and move towards "One Belt and One Road". The Institute has developing five critical platforms, including: (i) To establish the standardized diagnosis and treatment platform of Multiple Disciplinary Team and Molecular Tumor board for lung cancer based on advanced diagnostic and therapeutic technology and approaches; (ii) To build a sustainable lung cancer clinical research platform combining "Production, Learning, Research and Application" with big data artificial intelligence; (iii) To establish a platform for lung cancer transformation and basic research, and cultivate research-oriented composite talents; (iv) Relying on a series of SCI journals, to establish an international academic research and exchange platform; (v) To develop a platform for smoking cessation and popularization of medical science and technology. The recent goal of Shandong Lung Cancer Institute is to establish an "internationally renowned, domestic first-class" lung cancer institute.