pediatric
Pediatric surgery department is one of the clinical specialized surgical departments of the First Affiliated Hospital of Shandong First Medical University,It mainly undertakes the prevention and treatment of systemic diseases such as general surgery, urogenital surgery, thoracic surgery and orthopedic surgery for children under 14 years old.Pediatric surgery is a dynamic and developing department, which is closely related to the health, growth and development of children. It has the characteristics of high requirements, high risks and heavy responsibilities.Pediatric surgery clinical professional strong, outstanding technical characteristics, distinctive personality advantages.Serving patients wholeheartedly is our eternal tenet, and it is our bounden duty to heal the wounded and save the dying.
The core and characteristic diagnosis and treatment technology of pediatric surgery:
1.Laparoscopic minimally invasive surgery
Since 2015, our department has started to carry out laparoscopic treatment of indirect inguinal hernia and hydrocele in children, which has the advantages of short operation time, less trauma and more beautiful incision. The effect is accurate and has been recognized by patients.
With the gradual proficiency of laparoscopic technology, laparoscopic treatment of children with appendicitis, children with high cryptorchidism, varicocele, nephromenous ureteral junction stenosis, congenital hypertrophy pyloric stenosis and other operations have been successively carried out.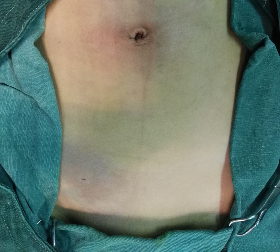 Minimally invasive hernia surgery Traditional open hernia surgery
2.Neonatal MDT
Together with the department of neonatology and the department of hand anesthesia and other disciplines in our hospital, MDT is responsible for the surgical treatment of neonatal surgical subprofessional diseases of neonates and premature infants, especially for the surgical treatment of digestive tract diseases such as NEC, malrotation of the intestine and intestinal atresia of premature infants.
3.Minimally invasive surgery for limb fractures in children
Closed needle internal fixation for supracondylar fracture of humerus without incision is characterized by quick postoperative recovery and low rate of joint stiffness.
Elastic intramedullary needle internal fixation technology for the treatment of children limb long bone fracture, small incision intramedullary fixation, avoid excessive destruction of local periosteum, is conducive to fracture healing, minimally invasive, beautiful.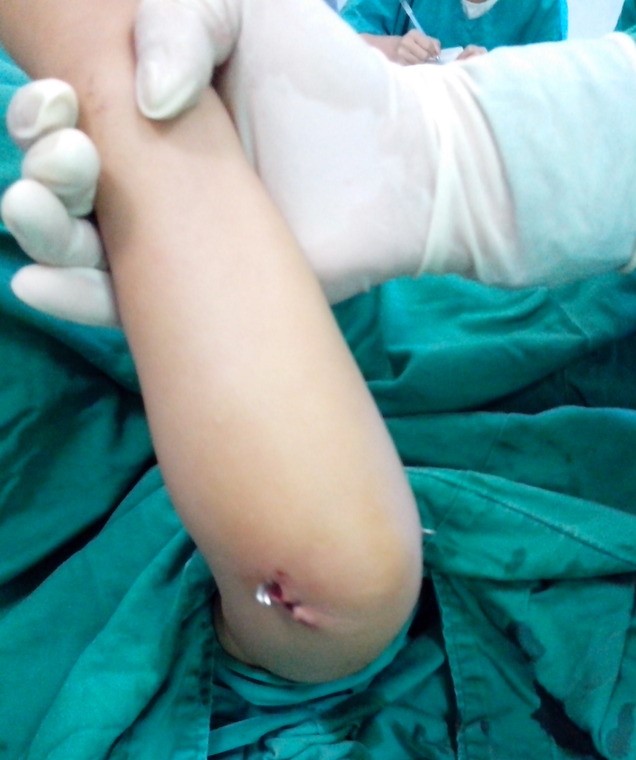 Closed reduction wound with Kirschner wire Open reduction incision for fracture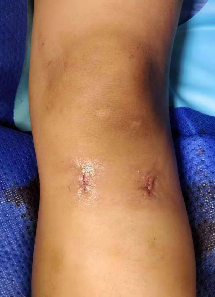 Elastic intramedullary wire fixation




4.Early screening and treatment of developmental dislocation of the hip joint

The development of acetabulum was further determined by hip ultrasound through the preliminary screening of the physical examination in the Department of Pediatric Protection. According to the clinical physical examination in the Department of Pediatric Surgery, the developmental acetabulum dysplasia or dislocation of the hip joint in infants was finally identified.According to different months of age and different conditions, the patients were treated with Pavlik sling, abductor brace, closed reduction and plaster fixation, and pelvic osteotomy and acetabular plasty.Focus on early detection, early treatment, individualized treatment.

5.Integrated diagnosis and treatment of pediatric solid tumors

Our department cooperates with Pediatric Hematology Department to carry out integrated diagnosis and treatment of pediatric solid tumors, integrating preoperative evaluation, chemotherapy, surgery and postoperative chemotherapy into one, which provides convenience for the diagnosis and treatment of children with solid tumors.

6.Treatment of pediatric biliary atresia/liver transplantation

In 2018, our department cooperated with the liver transplantation department, and with the technical support of Tianjin Children's Hospital and Tianjin First Central Hospital, we successively carried out biliary atresia surgery and pediatric liver transplantation.It provides a continuous guarantee for the comprehensive treatment of children with liver failure at the end stage and after biliary atresia.

7.Ambulatory surgery

Since May 2019, our department has carried out the day surgery diagnosis and treatment program. The hospitalization time has been reduced to less than 48 hours, which has shortened the number of days in hospital for children, reduced the hospitalization cost, and provided great convenience for the families of patients.At present, our department has successively carried out daytime surgical services for more than ten diseases such as indirect hernia in children, hydrocele, polydactyly, stenosis tenosynovitis and so on.